Our Services
Serving Los Angeles County
Please call Enterprise Self Storage in Glendale, CA at 818-845-8699. We provide the following services and more:

* Self Storage
* Boat Storage
* RV Storage
* Wine Storage
* Record Storage
* Climate Controlled Facility
* Clean Units
* Month to Month Lease
* Pest/Rodent Control
* Handtruck/Dollies
* Individual Locks
* Drive-Up Units
* Variety of Sizes
* Long Access/Office Hours
* Truck Rentals
* Building Access
* Interior Access
* Friendly Service


Office Hours:
Monday - Friday 9am to 6pm s
Saturday & Sunday 9am to 4pm

Gate Hours:
Monday - Friday 7am to 5:45pm
Saturday & Sunday 9am to 3:45pm

About Us
Self Storage in Glendale CA
Enterprise Self Storage is a personal storage facility that offers short and long term space to our customers for them to safely store their personal or business belongings. We are family owned and operated, providing a personal level of service you will not receive anywhere else. At our Enterprise Self Storage our customers do not have to deal with corporate rules and guidelines. Our self storage managers have the power to do whatever makes the storage experience easier, within reason of course.

Our mission at Enterprise Self Storage is to stay committed to being the absolute best in the self storage industry by providing a superior product to our customers. It is our priority to remain a pioneer and forerunner in the storage industry, and to continue to set unprecedented standards of quality for all others to follow. We promise to further develop and expand a wide array of revolutionary services offered to the independent, self-storage owner.

Enterprise Self Storage offers the best customer service around. We work with our customers, not against them, to ensure they are completely satisfied with what we have to offer in self storage. It is our intention to maintain a customer service oriented company, providing indisputable excellence in both service and value. We believe our consistent commitment to customer satisfaction and the integrity of our work ensures our continued success in the self storage industry.

Our employees here at Enterprise Self Storage are the key to our success. Through innovative and extensive training, we create an open environment in which feedback and creativity are encouraged. The teamwork we emulate is apparent, and has earned us an extraordinary reputation for excellence. You will be provided with the friendliest, most professional level of service, in which you will find we are a pleasure to do business with.

We always offer promotions, please just call to find out. Right now we are offering the first 3 months of rent for 1/3 off, or the first month for free. With over 18 years in business, we know what we are doing when it comes to self storage. Please call Enterprise Self Storage in Glendale, CA at 818-845-8699. We look forward to providing you with the best self storage available.
Products
* Boxes
* Locks
* Moving, Storage, & Packaging Supplies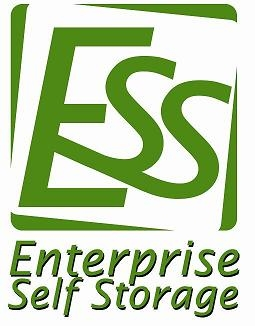 Self Storage in Glendale CA
---
Payment Methods
Master Card, VISA, American Express, Discover, Check, Cash